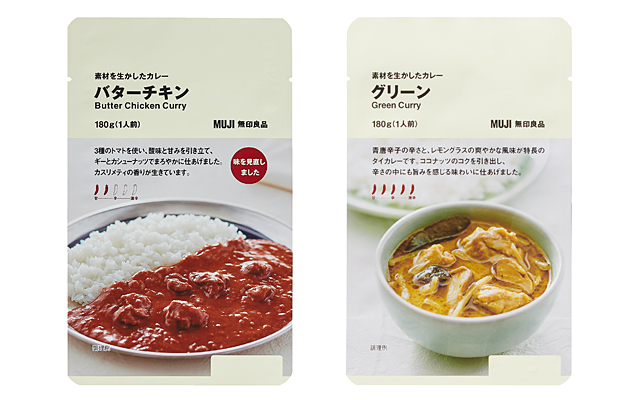 Simplification of Packages
Ryohin Keikaku strives to sell MUJI products with minimal packaging.
For instance, we eliminate the use of unnecessary packing material on clothing and fabric products by selling the items with tags only.
We also avoid double packaging of food products in retort pouches by printing label information directly onto the pouch.