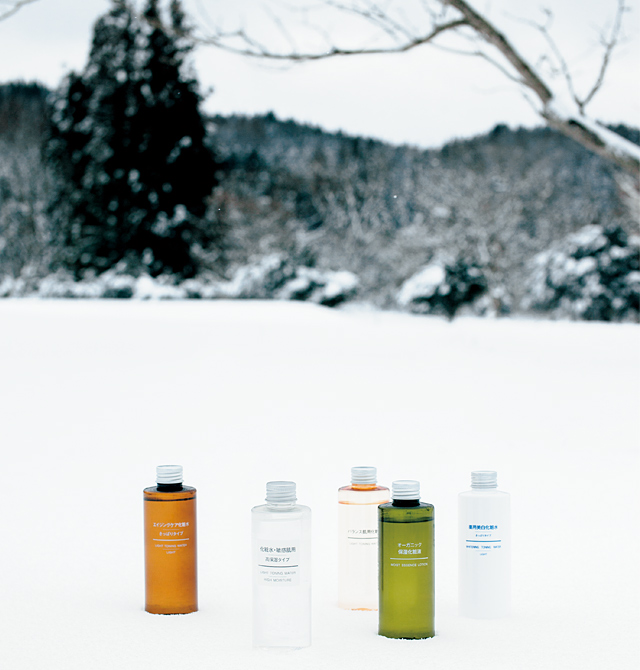 Skincare Made from Natural Water of Kamaishi
MUJI skincare is one of the major products sold in 14 countries and regions around the world.
We take an utmost care in the water used as the main ingredient and selected the purely natural drinking water drawn from a cave in Kamaishi, Iwate Prefecture in Northeast Japan. It is ultra-soft mineral water filtered for years, with a soft texture that penetrates comfortably into the skin.
We are developing the product in collaboration with the people in Kamaishi with the hope that it would help their post-earthquake recovery.