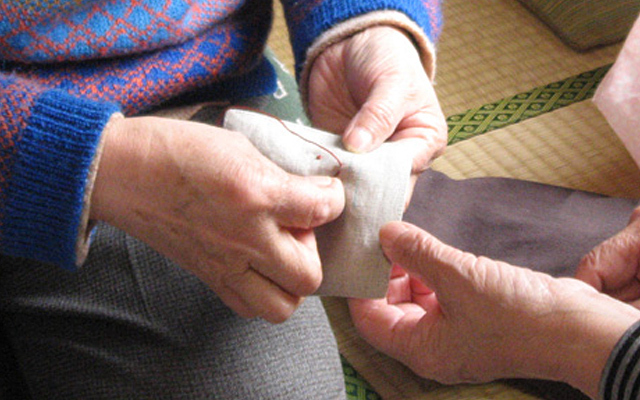 [Post-Disaster Recovery]
Otsuchi Fukko Sashiko Project
Tohoku district (Northeast Japan) is the home of traditional hand embroidery known as "Sashiko". It has become an ongoing feature of a recovery project in the local town of Otsuchi and its surrounding Iwate and Sanriku coastal regions since after the Great East Japan Earthquake. This "Otsuchi Fukko Sashiko Project" aims to revitalize the area by creating employment opportunities, contributing to local communities, and passing the technique of Sashiko down the generations.
We support the project by selling Sashiko goods designed and created for MUJI as limited edition, such as coasters, tea mats and place mats.
In 2016 our activity expanded to outside Japan. We sold the goods and held workshops in U.K., France and Italy.