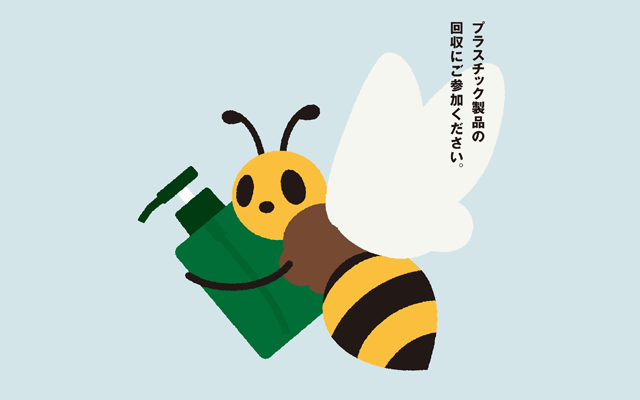 Plastics Recycling
BRING PLA-PLUS Project is a recycling field test for plastic products other than packing materials in Japan. Various local retailers and organizations cooperated in 6 products-collection campaigns so far, including MUJI. Japan's Ministry of the Environment (MOE) is evaluating the results to develop an optimum process for collection and recycling.
In 2017 the Project was combined with textile recycling as BRING Project.
We ask others to bring, to bring something ourselves. The mascot character of the Project is a honey bee. Just like bees gathering honey, we gather unused plastic products from people, hoping to bring the greater goods to the earth.