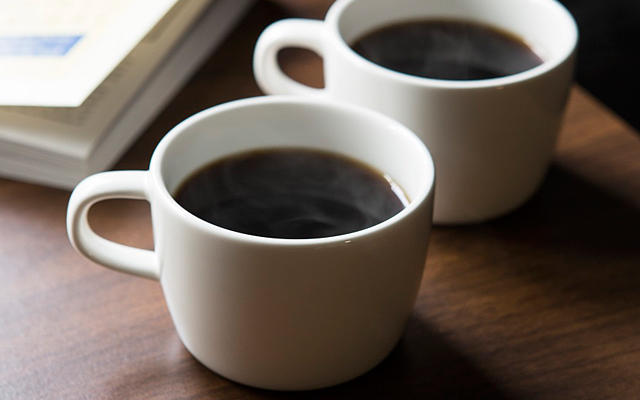 Coffee from the Doi Tung Development Project (DTDP)
Doi Tung is a high mountain area in the border of Thailand, Myanmar, and Laos. The local ethnic minorities had suffered from poverty and relied on opium farming to earn the living. In order to resolve the problems of poverty and eliminate opium trade, a foundation under Royal Patronage of Thailand started the Doi Tung Development Project (DTDP) in 1988. DTDP was designed to increase local employment by supporting farmers to grow coffee beans and macadamia nuts instead of opium, thus improving and stabilizing the local standards of living. All Café&Meal MUJI sell coffee blended with this Doi Tung brand beans. We will contribute to the success of the Project through continuous use of the product.
The same coffee beans are also available at MUJI stores.