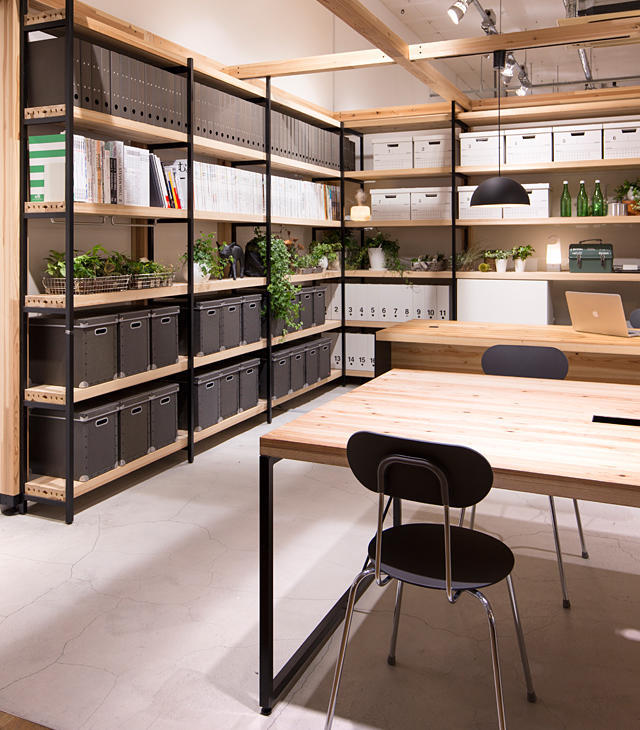 Office Furniture using Native Japanese Cedar
67% of land in Japan is covered by forest, which is the third largest in the world. On the other hand only 30% of the timber consumed in Japan come from domestic sources. The devastation of poor-managed forest is also deemed as a major social problem.
As a means to preserve the environment while stimulating forestry, and also aiming at the creation of pleasant workplace, MUJI developed office furniture made of native Japanese cedar with Uchida Yoko Co., Ltd. who is a forerunner in the field.
Although generally recognized as construction material, we succeeded in using cedar as material for furniture through close and intensive cooperation with the suppliers in Miyazaki Prefecture, Japan. Desktop and shelf board are made of wood for comfort and combined with steel structure to provide strength. Thus we are contributing in developing the usage of domestic cedar.