Ryohin Keikaku > Investor Relations > Business Information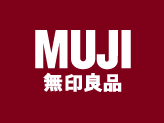 As a store dedicated to providing lifestyle products of beauty, art and taste, we aim to offer a "simple, elegant and comfortable lifestyle at reasonable prices," and we are striving to strengthen such initiatives as "strategic products," "joint promotion by Garment, Household, and Food Departments," and "interior coordination consultation events." In FY2012 our stores have been taking on the challenge of new MD with a variety of initiatives, as seen in the Mujirushi Ryohin LUMINE Shinjuku, Sogo Chiba, and CELEO Hachioji stores. For clothing, we returned product lineups back to basics, and have been steadily selling at full price, which has contributed to the improvement of our gross profit ratio. The entire company has also focused on reducing costs, and we are now seeing improvements. We aim to ensure our continuing solid growth in Japan, promote S&B in response to the market, and spread the latest store environment and VMD to our stores.
In our overseas business, sales in China, which is the mainstay of our growth, are satisfactory. Since the Lehman Shock, business in the United States has been hard, but to help encourage healthy growth we are promoting the launch of our first store on the West Coast (San Francisco). Business in South Korea is also recovering, but sales in the European region are having a difficult time in the midst of an economic crisis. Additionally, in Asian countries, stock control problems resulted in a worsening gross profit ratio and lost sales opportunities; this is an issue we have to tackle. We will continuously increase the number of new stores with a focus on China.

The Café & Meal MUJI Business Department operates Café MUJI, with the concept of simple food, offering vegetable-based dishes, desserts and beverages, which are tasty and good for your health, and include many seasonal ingredients selected with great care and attention. Currently we have 15 cafés (as of February 2013). The Café & Meal MUJI CELEO Hachioji opened in 2012 is now promoting a new food salesfloor in collaboration with the adjacent Mujirushi Ryohin CELEO Hachioji store.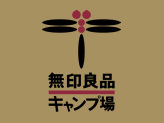 Under the slogan of No extra service, but nature is abundant, MUJI operates three campsites: Tsunan Campsite (opened in 1995 in Tsunan-machi, Niigata Prefecture), Minami-Norikura Campsite (opened in 1996 in Takayama, Gifu Prefecture) and Campagna Tsumagoi Campsite (opened in 2004 in Tsumagoi-mura, Gunma Prefecture). The number of customers registered at present is about 120,000. Managing 231 hectares of forest in total, we operate the campgrounds so that they are well rooted in their local communities. For example, we run outdoor classrooms during the Golden Week holiday period, summer vacation and autumn holidays, inviting lecturers from the local community. We view this campsite operation as a significant business operation that can make a very positive contribution to society.

MUJI houses proposes a lifestyle based on the MUJI concept of living in a durable and well-designed MUJI house, which is constructed in such a way that everyone feels warm, safe and free. MUJI houses are designed by dividing the building into two parts: an exterior skeleton, which is a strong and durable box, and the interior infill, which can be modified to suit the household circumstances; partitions can be easily moved to match family lifestyles. To meet our customer needs, we are currently focusing on sales of three particular award-winning houses: The House of Wood (Ki no ie), which won a good design award in 2006; The House of Windows (Mado no ie), which won a 2008 good design gold award; and The Morning House, (Asa no ie)," which won a 2009 good design award.
By the end of February 2013, we have signed 937 contracts for our MUJI houses.

IDÉE Co., Ltd. is active in the home furnishing business, planning, manufacturing and selling original home furniture. Besides retailing products including its original furniture and sundries, antiques, curtains and rugs, IDÉE engages in space-related production, design and consultation, and offers comprehensive lifestyle concepts. The company is also involved in other activities including a gardening and plant business.