Ryohin Keikaku > Investor Relations > Business Information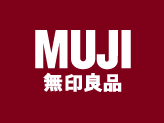 Fiscal 2013 was a year in which we continued to pursue our domestic initiatives in "Strategic item rollouts", "Cross department sales promotions among our Apparel, Household, and Food divisions", and "Interior design workshops" and others. We introduced new display fixtures on our store sales floors that improved our presentation, while at the same time making product selection easier for our customers. Our internal certification system (Interior design advisors, Fashion advisors, etc.) has not only created staff experts, it has proven to be a direct link in improving our customer service. Moving forward, we intend to introduce other efforts to enhance our store and service quality to offer customers the most enjoyable in-store shopping experience possible. "MUJI passport", a new membership service, is another tool by which we are building two-way channels of communications with our customer base.
With regards to our overseas business, we saw significant revenue and operating profit growth for the period. China has been a particularly bright spot, driving strong worldwide performance. With an accelerated plan for store openings in China, MUJI counted 100 stores in that country as of the end of the fiscal year. At the same time, we have also seen higher operating profit ratios. Elsewhere, we celebrated our first Australian store in Melbourne and we introduced MUJI Hollywood in the United States. MUJI Hollywood is our very popular U.S. flagship location, featuring the largest sales floor of MUJI stores in U.S.A.

The MUJI Café&Meal division operates Café MUJI, offering "Natural and simple food" that is both delicious and healthy. The division focuses on vegetable-centric dishes, desserts, and beverages, taking pride in using seasonal ingredients prepared with exacting care and attention. As of February 2014, the division operates 18 locations. In November 2013, MUJI opened the newly remodeled MUJI Shibuya Seibu Café&Meal (on second floor), our first foray into a larger format store in the Shibuya district. The grand re-opening was met with an enthusiastic reception, and continues to attract many customers.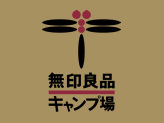 "Minimal services, with Nature providing all the rest". That's the operating concept of MUJI Campsite, which oversees three campsites: The Tsunan Camp (Tsunan city, Niigata Prefecture; since 1995), the Minami-Norikura Camp (Takayama city, Gifu Prefecture; since 1996), and the Campagna Tsumagoi Camp (Tsumagoi-mura, Gunma Prefecture; since 2004). Besides the camp sites themselves, MUJI is maintaining the surrounding forest lands of those three locations (about 230 hectares in total). Activities include outdoor classrooms during Japan's Golden Week holidays, summer vacation, and autumn holidays. We invite guest lecturers from the local community, creating stronger ties between our camp operations and the local citizens. We believe camp operations are one way in which we can make a positive contribution to society at large.

MUJI House Co., Ltd. puts the "lifestyle" that MUJI's aiming for into a space of "house". MUJI House design is warm, safe, and freeing to the soul, accomplished by dividing the building into two separate components, consisting of the "exterior frame" (a strong, durable box-like skeleton) and the "interior" (infill), which can be partitioned and modified to suit the home owner. MUJI House currently offers two award-winning house designs as main styles: the House of Wood (ki no ie), which won a Good Design Gold award in 2006 and the House of Windows (mado no ie), which won a Good Design Gold award in 2008. As of February 2014, MUJI House has produced a total of 1,200 houses.

IDÉE Co., Ltd. plans, manufactures, and sells original home furniture. In addition to selling furniture, related accessories, antiques, curtains, and rugs, IDÉE offers space-related production, design, and consulting. The company is also involved in other various projects including green business development, offering its total lifestyle.