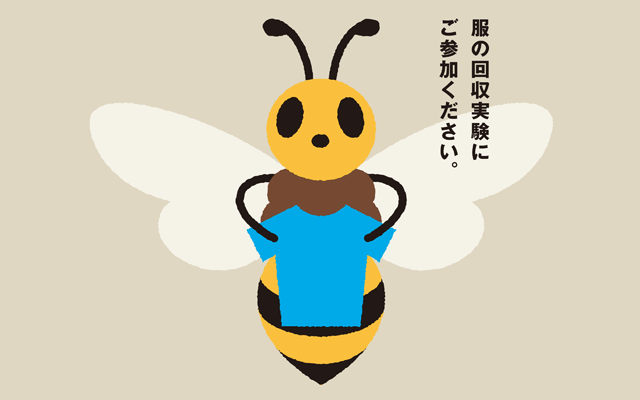 Textile Recycling
BRING Project (formerly known as FUKU-FUKU Project) is a joint corporate initiative toward recycling-oriented society that began in 2010 in Japan. It aims at 100% recycling of clothing and fabrics into bioethanol using a new technology. Ryohin Keikaku is involved in the project since the beginning.
Thanks to many contributors we collected about 22.2 tons of textile products in fiscal 2017. They were successfully recycled into polyester, etc.
We ask others to bring, to bring something ourselves. The mascot character of the Project is a honey bee. Just like bees gathering honey, we gather unused clothes from people, hoping to bring the greater goods to the earth.