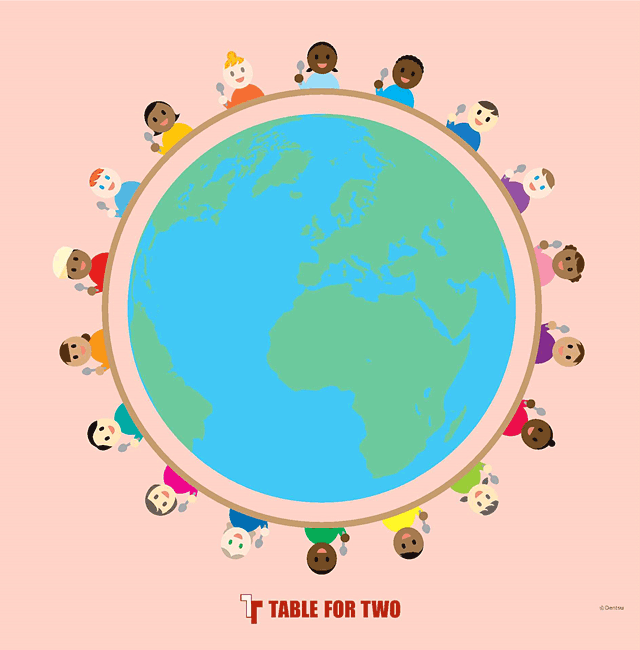 Donation at Café&Meal MUJI
Café&Meal MUJI in Japan supports TABLE FOR TWO, a program run by TABLE FOR TWO International to combat world hunger.
By paying 20 JPY more for a healthy meal, a customer can invite a child in a developing country to one hot meal at school. We can do good for both at the same time.
In August 2017 we also began to support the program through MUJI Online Fundraising system.