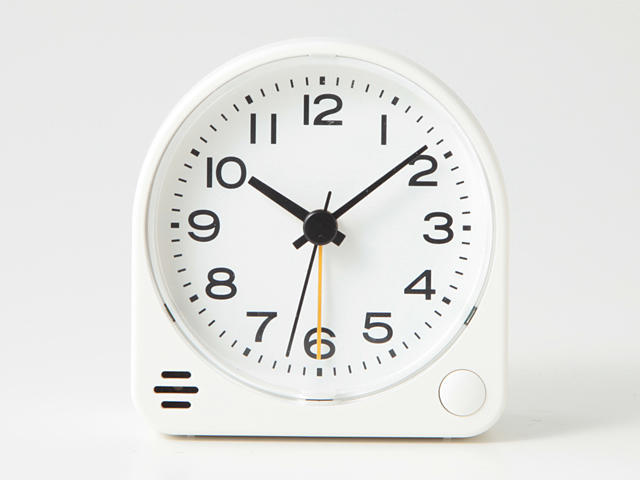 Universal Design (UD)
Universal Design study session began in autumn 2014, led principally by the volunteers from MUJI development staff.
Universal Design (UD) should be accessible to as many individuals as possible regardless of age, gender, or physical capabilities. Founded in US in 1985, many Japanese products and facilities now embrace the concept.
With the number of stores growing outside Japan, MUJI is welcoming more customers and working together to explore:
how to realize UD,
what ideas to adapt from existing UD concepts,
what are the best UD examples among diverse approaches
In 2015, MUJI renewed the colour of the hands of the analogue alarm clock according to UD for the first time, which improved visibility for more users.