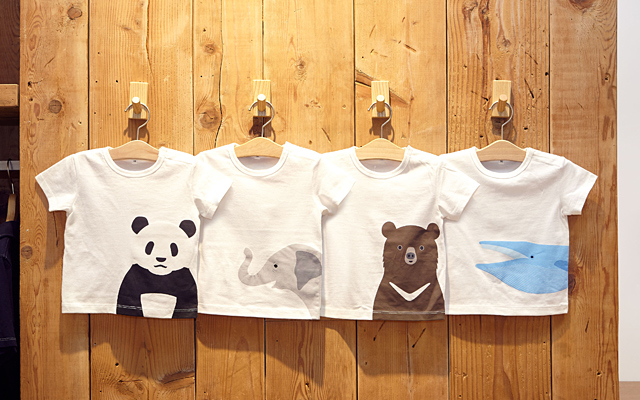 "Endangered species" Motif Children Print T-shirt
Nature motif children print T-shirt made in collaboration with MUJI Campsite will add new series called "endangered species". We are donating part of the sales to IUCN-J (Japan Committee for International Union for Conservation of Nature). By having children wear these T-shirts we hope to support the conservation of the creatures printed and call attention to the environmental challenges they are facing.
In August 2017 we also began to support the program through MUJI Online Fundraising system.