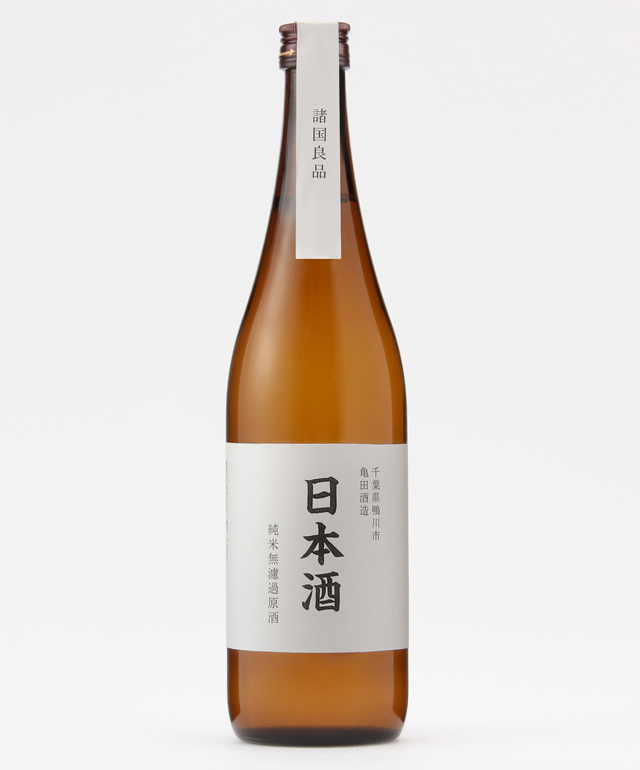 Project for Utilization of Local Resources: Japanese Saké (Rice Wine) Made from Cooking Rice
Kamogawa City (Chiba Prefecture) is known for the quality of its rice. The region's Nagasamai varietal has been famous since Japan's Edo period. Kamogawa's Oyama district is equally well known for its picturesque scenery and Oyama Senmaida (terraced rice fields). Built on narrow slopes, mass-production of rice here is very difficult. Another challenging issue is the advancing age of the local population and the declining number of workers available to maintain the fields.
Since 2014, MUJI has been engaged in activities supporting the Satoyama Trust. As a part of these activities, we have worked with the local community to develop added-value products that use cooking rice. Prices for rice have declined, and this project is one attempt at supporting the farmers. As a result of our combined efforts, Kameda Shuzo Co., Ltd. (a saké maker in Kamogawa) made a type of Japanese saké using cooking rice.
This product, made from 100 percent Nagasamai Koshihikari rice, was sold in limited amounts at five MUJI locations and the Kameda Shuzo outlet in 2016 and 2017.