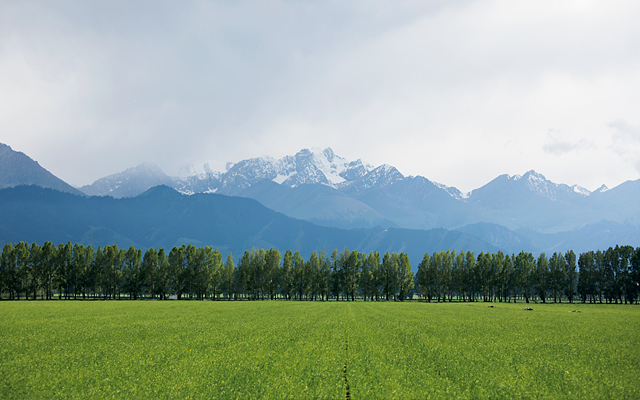 Organic Linen
MUJI takes into consideration the customer, the producer as well as the environment when selecting its raw materials.
Organic linen, grown without the use of any agrochemicals or chemical fertilizers, has been adopted since the 2019 Spring/Summer season. MUJI's organic linen is grown in the plateaus at the bottom of the Tianshan Mountains, north of the Takla Makan Desert. At an altitude of over 1,800 metres, these fields benefit from the meltwater and suffer little from harmful insect pests.
Although it cannot be produced efficiently in a large amount, our goal is to provide products that are friendly to the environment and people.