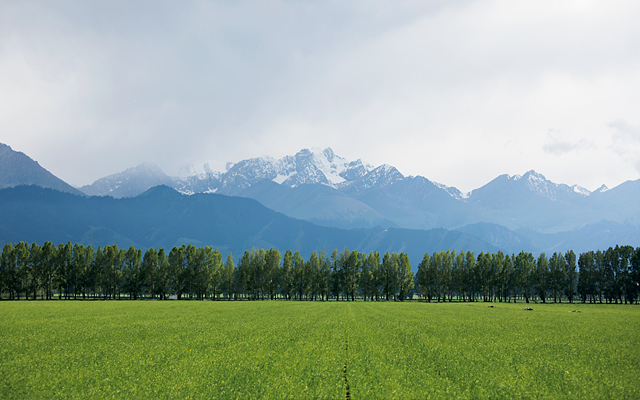 Organic Linen
MUJI takes into consideration the customer, the producer as well as the nature when selecting its raw materials.
Organic linen, grown by natural processes in a land without the use of any agrochemicals and chemical fertilizer, has been adopted from 2019 Spring-Summer season. MUJI's organic linen is grown at plantations located at the plateau of Xinjiang at the bottom of Tianshan Mountains and to the North of Takla Makan Desert. With an altitude of 1,800m, these plantations benefit from the meltwater and suffer little from harmful insect.
Productivity may become lower but it is safe for people and environment.