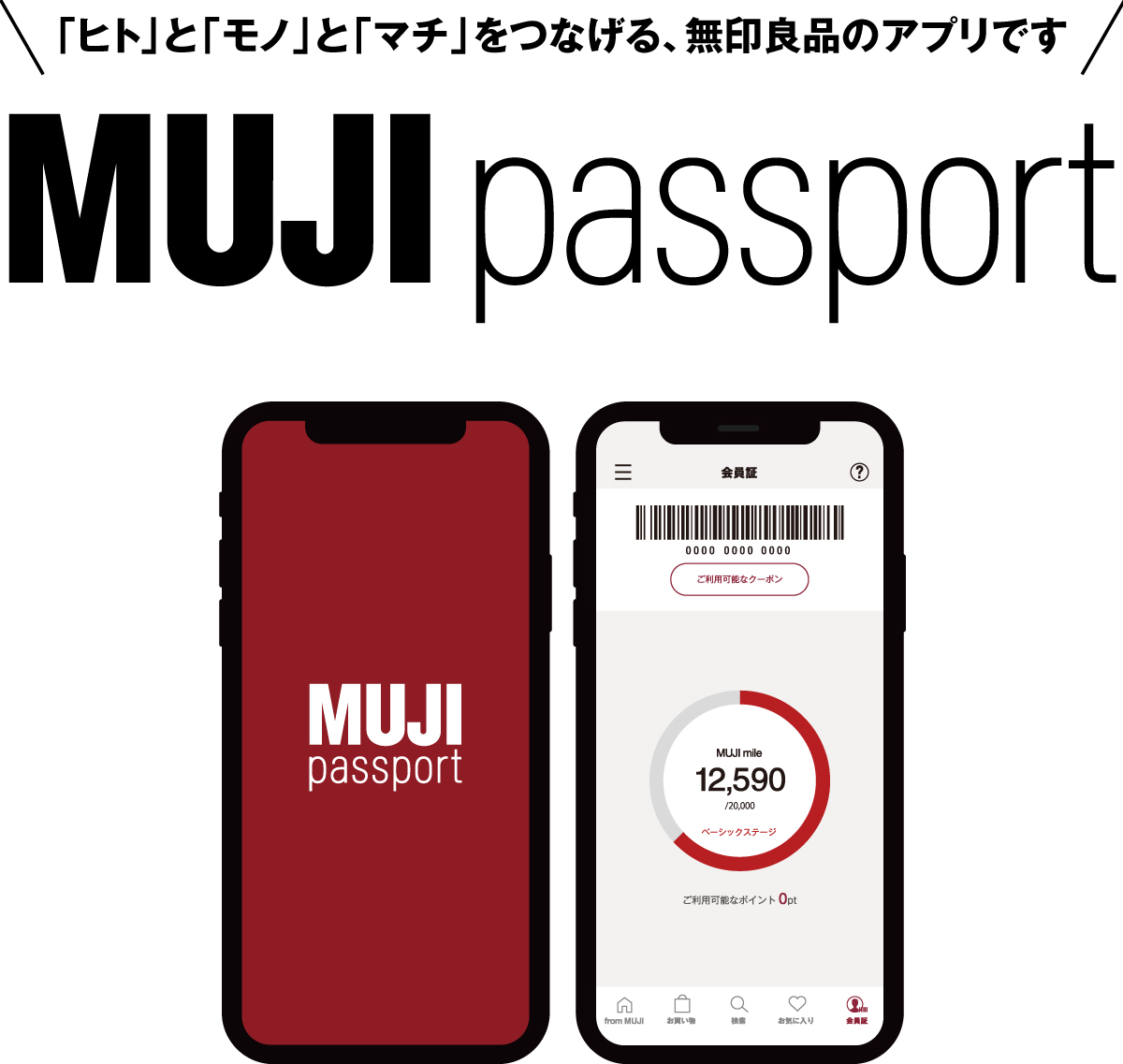 MUJI passport won the "Concept Award" of the Fashion EC Awards
The MUJI passport application won the "Concept Award" of the 3rd Fashion EC Awards held by SENKEN SHIMBUN CO., LTD. The Fashion EC Awards is based on a questionnaire survey conducted by the Senken Shimbun newspaper for major retailers and brands in the apparel industry, as well as for commercial facilities and EC site operators. The awards are given to IT support companies that support the operation of EC sites and sites in terms of linkage with real stores and services, and applications that excel in specific functions.
MUJI passport is an application that excels in its Omni-channel strategy. The application was evaluated for its simplicity and easy-to-understand screen design, its many convenient features such as store check-in and mileage services, and the fact that the information for customers, products, and services are completely synchronized within the application.
Since its launch in 2013, MUJI passport has made various improvements in order for customers to use the app in stores more easily, such as optimizing product search engine, and making it easier to find information for store events. From March 2019, stores began distributing their own information on the MUJI passport.
Through the MUJI passport, we will continue to provide information that are useful to local residents, such as local information recommendations by our staff or lifestyle tips.
*Information is current as of the date of issue of the individual article.