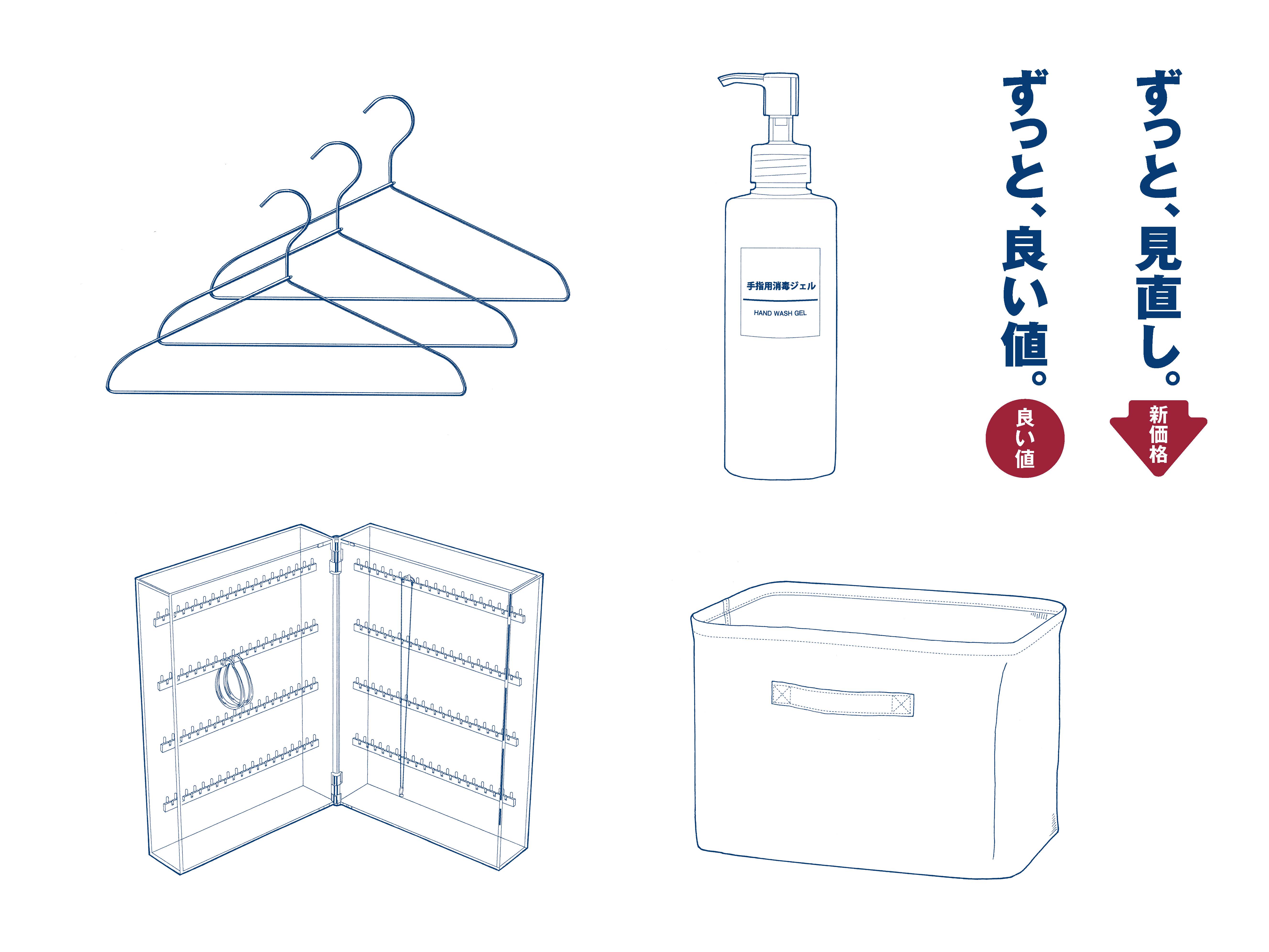 Corporate
Products/Services
Towards the New Life - the Three "NEWs" of Household Goods
 Under the theme of "Keep Reviewing, Always a Good Price," on Friday January 15th, MUJI conducted the first stage of price review for its household products such as hangers, storage items, and tableware for the spring/summer season of 2021.
 MUJI offers lifestyle basics that support people's day-to-day living and help them enjoy a pleasant life from morning until night. In order to deliver such products to as many people as possible, such as people who have experienced major changes in lives during this season and people who want to make their lives more comfortable, we directly visited the production sites for raw material and the factories that manufacture our products, and by sharing our knowledge with our production partners, we were able to provide products at prices welcomed by customers.
 On the same day of Friday, January 15, we also started offering monthly flat-rate services for MUJI furniture items at 182 stores in Japan. These items include bed, storage items, and desks and chairs suitable for working-from-home. This is a new service that responds to the changing lifestyles and attitudes of people who wish to make use of things that are truly in need with the necessary amount for the necessary period only, without paying a large amount of initial expenses. By offering the option of buying or renting, we provide customers another way to choose the furniture that cope with their own lifestyles.
 In line with these new services and new prices, we are also selling new products that take the environment and society into consideration, including recycled cotton series such as towels, bed sheets and quilt covers that make use of fabric cutoffs based on the concept of "eliminating waste from resources," and aging-care toning water, the bottle of which has reduced the use of plastic by 20% compared to its former counterparts.
 Going forward, we will continue to provide service that support people's changing lifestyles and refine our products in terms of quality, price, and meaning so that we can become a front runner in ESG management and at the same time serve the everyday life of customers.
■Relevant links:
"Keep Reviewing, Always a Good Price" Price Review for Household Goods:
(https://www.muji.com/jp/ja/store/cmdty/section/S110030107)
Monthly Flat-rate Service Website (in Japanese):
(https://www.muji.com/jp/feature/monthly-plan/)