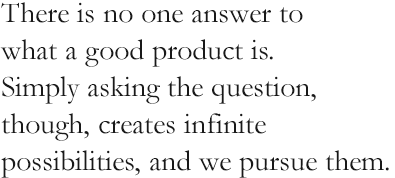 Identify and deliver MUJI value and appeal from the perspective of the people who use our products.

Work toward global growth and development by operating a fair and transparent MUJI business.

Deliver the abundance inherent in good products by respecting associates and building relationships of trust with business partners.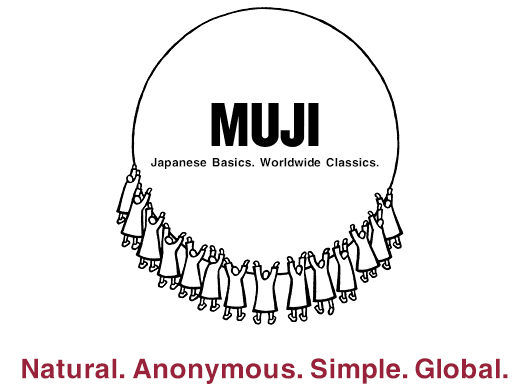 What is our place in the world? To pursue the essential nature of objects and ideas. To look at the world through new eyes, aware of the intimate interactions between people and their surroundings. To be true to our commitment to elegant simplicity and conscientious design.
We make good products that exist for good reasons. Our products create an ideal sense of satisfaction in our customers, helping them understand the beauty of living in elegant simplicity.
Our number one goal is the happiness of everyone who works at Ryohin Keikaku. Our ideal corporate culture is one in which all employees and staff are encouraged to try new challenges, to work hard, and to feel a sense of accomplishment. This is how we can embody the MUJI philosophy and become a company with world-class profits.
What do we value the most at Ryohin Keikaku? Act sincerely and honestly. Respect assosiates. Build relationships of trust. Think and act globally.
These values are the foundation to reach our goals.