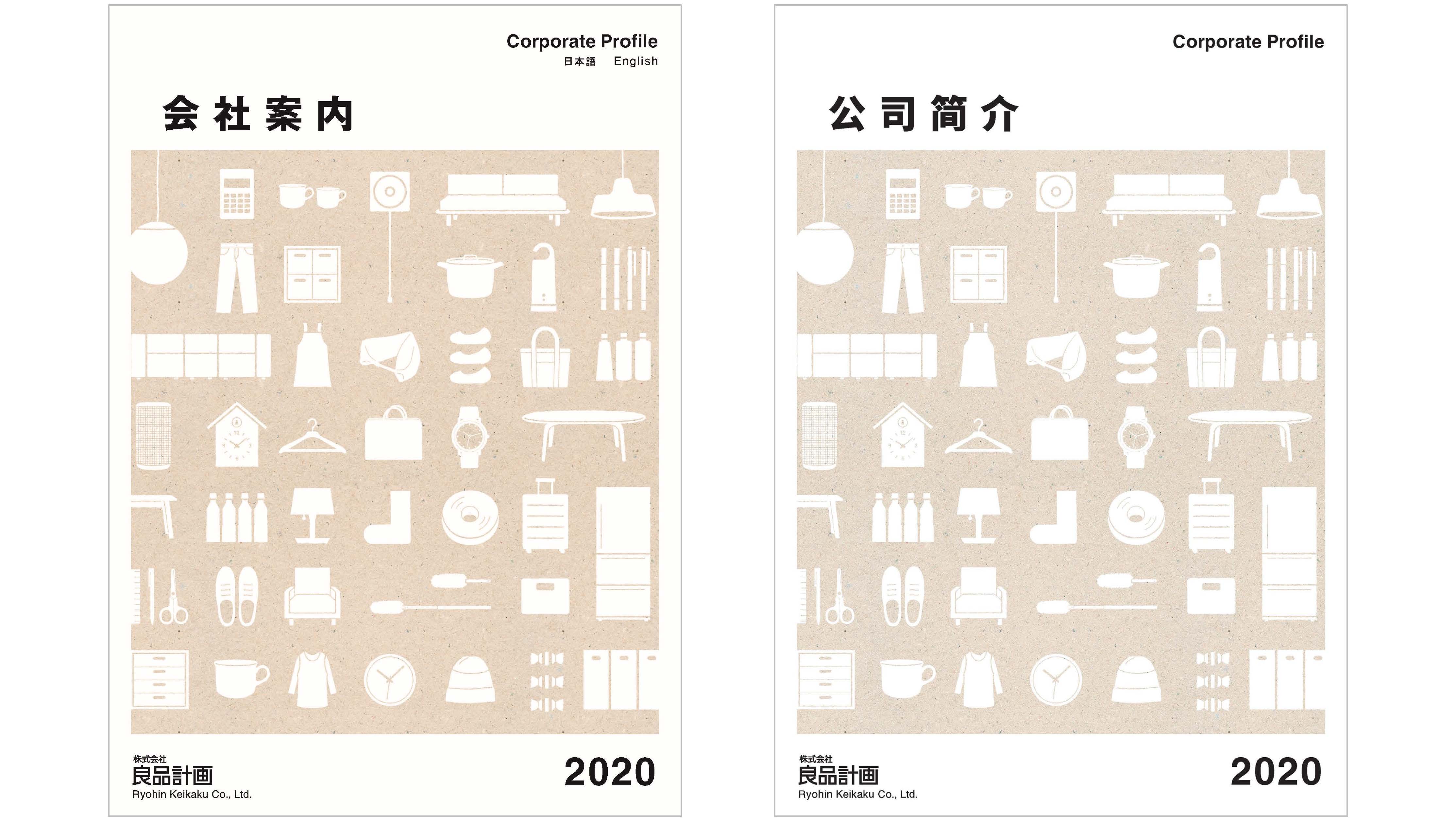 Corporate Profile 2020 Released
The 2020 version of Corporate Profile, which is published every year after the Ordinary General Meeting of Shareholders, has been released. Following last year's lead, three versions – Japanese, English and Simplified Chinese - have been published in PDF form to enable proactive utilization around the world. For printed versions, the Japanese and English versions are combined in the same booklet, with Japanese in the front half and English in the back.
The Group Topics section was refined with "Stores" and "Products" spreading out in two pages respectively to introduce the development of MUJI stores and products in fiscal 2019 in a deeper and easier-to-understand manner. What is more, the MUJI's Expanding Activities section lays out MUJI's various activities, such as initiatives with local communities based on partnership agreements with Toshima Ward in Tokyo and Sakata City in Yamagata Prefecture, as well as the Community Markets held by stores in cooperation with local producers and creators.
The PDF data of the Corporate Profile is available at the corporate website of Ryohin Keikaku.