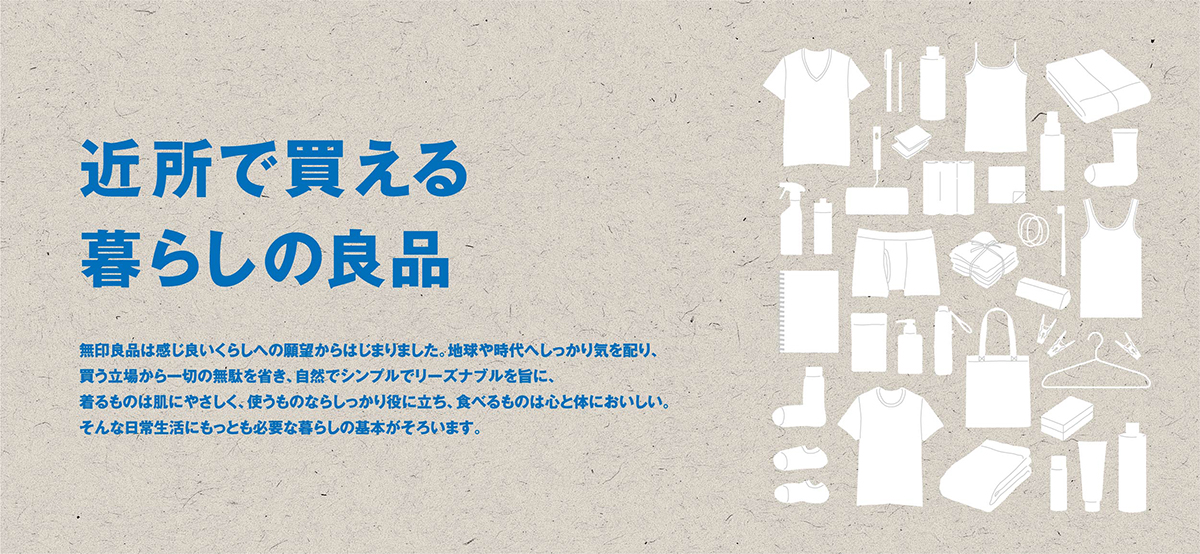 Experimental sales of MUJI products started at limited Lawson stores
From Wednesday June 17, trial sales of MUJI products has started at three Lawson stores in Tokyo operated by Lawson, Inc. for a limited period.
MUJI has been developing and selling products that take the Earth and the time into consideration while eliminating all waste from the standpoint of purchasing them for a natural, simple and reasonable way of living. In the midst of dramatic changes in the consumer environment caused by COVID-19 pandemic, we would like to bring the lifestyle basics, which are truly fundamental to day-to-day life, closer to the daily life of customers.
 During the trial sales, approximately 500 items selected from among about 7000 MUJI products, such as underwear, socks, toning water, stationery and retort curry series, are available for purchase.
 In the future, joint product development is also expected. Together with Lawson, who makes three promises of "Superior taste," "Human kindness," and "Environmental (Machi) friendliness", we aim to better serve the daily lives of our customers.
【Details of Experimental Sales】
Sales period:
For a period about three months after starting gradually from Wednesday, June 17, 2020
Stores:
LAWSON Kugahara 1-Chome (Address: 1-12-11 Kugahara, Ota Ward, Tokyo) *Sales started from 6/17 (Wed)
LAWSON Shinjuku Wakamatsu-cho (Address: 28-25 Wakamatsucho, Shinjuku Ward, Tokyo) *Sales started from 6/18 (Thurs)
LAWSON Minamisuna 2-Chome (Address: 2-37-1 Minamisuna, Koto Ward, Tokyo) *Sales started from 6/19 (Fri)

*Information is current as of the date of issue of the individual article.