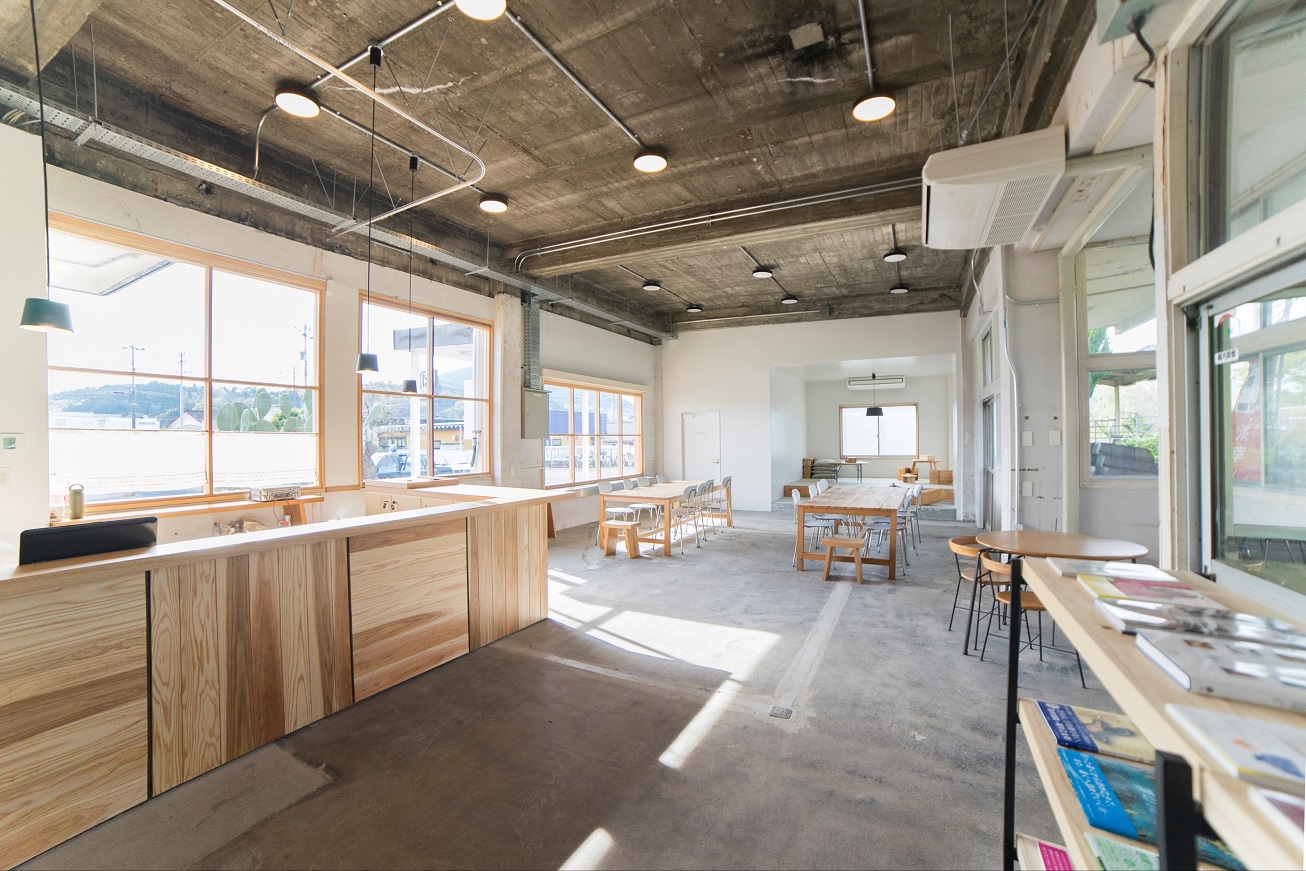 The Renovation of Nichinan Station in Miyazaki Prefecture received the Display Industrial Award and the Wood Design Award 2020
MUJI aims to realize a simple, pleasant life and society through public designs, such as the design for "stations" and "parks," and to contribute to the local communities. On March 31, 2020, the station building of Nichinan Station (Miyazaki Prefecture) was renovated and reborn into a place for local residents to gather. With the theme of "not only a place to wait for trains but also as a community space that everyone can enjoy," MUJI participated in the project in terms of planning for the renovation and holding hearings and workshops for local residents, while cooperating with Nichinan City, Nomura Kougei Co., Ltd., and a local company. The renovation of the station building was awarded the Encouragement Award for Display Industrial Award and the Wood Design Award 2020.
The Display Industrial Award was established in 1969 with the goal of contributing to the improvement of lifestyles and the enhancement of the national landscape through displays. Not only does it focus on design, but it is also known as an award suitable for its name of "Industrial Award" – the award recognizes initiatives contributed closely to regional revitalization and economic activities or initiatives excellent in topicality and new technologies. The 39th Display Industrial Award was given to 21 works, selected from a total of 120 candidates. The renovation of Nichinan Station was awarded for its efforts and contributions to regional revitalization in close cooperation with the local community.
The Wood Design Award is an award for wood-based products and projects that enrich people's lives and society. At the 6th Wood Design Awards 2020, the renovation of Nichinan Station was awarded for the Social Design Category, which recognizes initiatives that use trees to revitalize the local community and society.