New Dining Experience at MUJI
MUJI Diner Shanghai Huaihai 755 Will Open in P.R. China
Ryohin Keikaku Co., Ltd. (Tokyo, Japan; Satoru Matsuzaki, President & Representative Director) announces that its group company, MUJI (Shanghai) Co., Ltd. (Shanghai, P.R. China; Naoyuki Yamamoto, Managing Director), will renew its Café&Meal MUJI Shanghai Huaihai 755 and open as MUJI Diner on June 3, 2017.
Learning local cooking
Since 2001, we have been offering quality cuisine with seasonality, simplicity and above all natural flavor at Café&Meal MUJI. MUJI Diner shares the same idea but will dig deeper into our policy on "material" "process" and "reason".
MUJI Diner begins by observing the world food situation in each climate zone when planning the menu. So far we visited the homes in Milan in Italy, the Xinjiang-Uygur Autonomous Region in China, and Iga City of Mie Prefecture in Japan, and learned the tips and delights of local recipes directly from the mothers. These are the home of the cuisine served at MUJI Diner.
Communication through food
MUJI Diner is not just a new restaurant business for us. We are also planning to hold lectures and events related to food on the third floor of MUJI Shanghai Huaihai 755.
At Open MUJI (a space for communication with our customers) we plan to host workshops and events to learn about food from unique guests such as food experts, chefs, potter, good-cooking mothers. At MUJI BOOKS we will display more books related to food, for example, cookbooks on home cooking and local specialties in different countries/regions. Both customers and store staff will have an opportunity to learn there. In MUJI floor our customers can of course buy kitchen utensils or the same tableware used at MUJI Diner.
MUJI Diner will also provide online information about the vegetables used at the restaurant. Our customers will be able to check the detail about producer and product, and obtain recommended recipe through QR code posted. We hope that MUJI Diner will act as a connection hub to vegetable producers, for our customers to rethink about the importance of food.
A store to experience the richness and joy of food
The space for MUJI Diner, Open MUJI, MUJI BOOKS and MUJI will no longer be segregated but have a new integrated look by having food as a common keyword. The elements of our planet such as earth, wood, water and metal are expressed in walls, furniture and tableware as much as possible. Our customers shall enjoy our cuisine in an enriched atmosphere. While Café&Meal MUJI was a self-service cafeteria, MUJI Diner will be in full service. We will add a la carte menu and alcohol beverage to share.
Examples of menu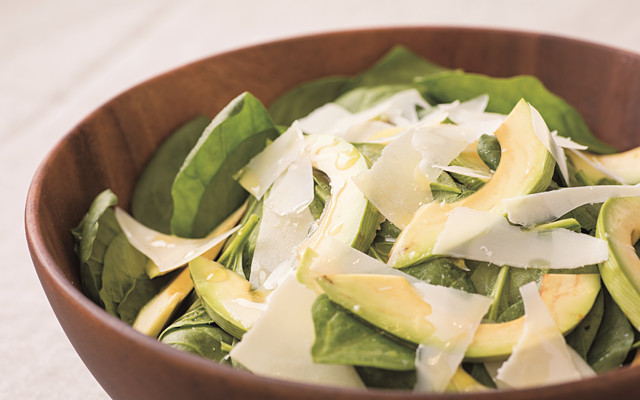 ・ Mamma's Italian salad [Milan, Italy]......78 RMB
Homemade, Milanese style baby spinach and avocado salad with simple olive oil dressing.
・ Mutton Kawap [the Xinjiang-Uygur Autonomous Region, China]......(3P) 148 RMB / (6P) 248 RMB
Traditional Uygur cuisine
Grilled mutton seasoned with herbs and spices
・ Pot-steamed rice with 18 grains [Japan]......(S) 25 RMB / (L) 40 RMB
Rice steamed with 18 grains in earthen pot
About the restaurant
Name
MUJI Diner Shanghai Huaihai 755
Location
3F No.755 Huaihai Road (M), Huangpu District, Shanghai, P.R. China (same as MUJI Shanghai Huaihai 755)
Opening hours
Lunch : 11:00 - 14:00
Snack : 14:00 - 17:00
Dinner : 17:00 - 22:00 (21:30 LO)
Floor space
337.29 square meter (99 seats)
Opening date
June 3, 2017
For media enquiry, please contact:
Ryohin Keikaku Co., Ltd.
Corporate Planning Office
Tel: +81 3 3989 4410
or send a message from Contact Us portal